:: Sterling Equine Appraisals ::
Serving Horsemen from coast-to-coast with locations in California and New York
OUR SERVICES
Horse valued at more than $5,000? File IRS form 8283 with your tax return for a deduction and support the claim with a written appraisal by a qualified, independent expert.
Disolving a partnership, business or marriage may require the parties to value their assets for division.
Expert Consulting for equine businesses, horse barns and school programs.
At some point in a horse owner's life, situations may occur that requires you to prove the value of your horse. A professional horse appraiser can advise you of the proper process and procedures.
Sterling offers appraisal services starting from $750 to $1,200, depending on the client's need and project scope.
Fast, accurate appraisals for even the most difficult cases. No knowledge of horses? Unavailable client? Argumentative seller? Court date in less than a week? We can help!
NEWS & TIPS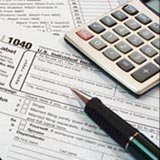 Attorney, Accountant, Insurance Agent?
2000
We offer a variety of services to suit your needs and those of your client.
Read more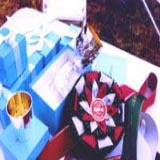 Please be advised
2016
Your own research may not be a substitute for the type of formal analysis and appraisal that can come from a qualified professional appraisal service. In addition, appraisal results will vary according to the intended purpose of the appraisal.
Read more
CLIENT TESTIMONIALS
" I will refer future clients to you for sure. Thank you for your quick turn-around of the report and professionalism. "

" I really appreciate your work and effort in this matter. You looked at the whole picture using your experience and knowledge to help truth to the surface during this difficult case! Thank you from the bottom of my heart. "

" When we decided to get our Oldenburg mare appraised by your company, I had several lengthy conversations with your appraisal team. I was very impressed with the professionalism and customer service. "